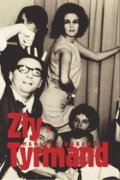 Książka Mariusza Urbanka o Leopoldzie Tyrmandzie ukazuje się w drugim, rozszerzonym wydaniu. Z książki "Zły Tyrmand" wyłania się obraz postaci barwnej i niejednoznacznej, która w latach pięćdziesiątych ubiegłego wieku owiana była legendą. Głównie za sprawą powieści "Zły", kryminału o warszawskim powojennym półświatku, pełnym apostrof do każdego najdrobniejszego elementu ukochanej stolicy.
Urbanek nie jest wobec Tyrmanda tak bezkrytyczny jak Tyrmand wobec Warszawy. Przytacza zarówno opinie osób, które uwielbiały twórczość autora "Złego" – np.: "Tyrmand miał nadznajomość polszczyzny, którą mają Żydzi. To powodowało, że mówił po polsku dużo lepiej niż Polacy", jak i opinie bezlitosne: "Człowiek bierze »Złego« do ręki, czyta pierwsze zdanie i od razu wie, że to grafomania".
Urbanek nie filtruje przekazywanych mu relacji o Tyrmandzie, dlatego w książce jest pełno sprzecznych informacji. Widać, jak niejednoznaczną postacią był Tyrmand i jak różnie zapamiętali go ci, którzy się z nim zetknęli.
Audio clip: Adobe Flash Player (version 9 or above) is required to play this audio clip. Download the latest version here. You also need to have JavaScript enabled in your browser.
Kliknij tutaj, aby zapisać na dysku odcinek "Glosy – podkastu o nowych książkach" o "Złym Tyrmandzie".
Mariusz Urbanek, "Zły Tyrmand", Wydawnictwo Iskry, Warszawa 2007.
Skomentuj Lipiec 14th, 2007