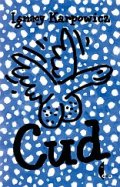 W tym odcinku mówię o dwóch książkach z trupem: "Cud" Ignacego Karpowicza i "Po życiu" Didiera van Cauwelaerta. Obie powieści opierają się na podobnym koncepcie: główny bohater umiera zanim przewrócimy pierwszą stronę. W "Cudzie" jest to pretekstem do rozwoju związku emocjonalnego. Tak, tak – związku z trupem. Zakochuje się w nim lekarka Anna, która ciało denata przewozi do szpitala. A w "Po życiu" śmierć głównego bohatera służy prezentacji całego wachlarza małomiasteczkowych osobowości i intryg.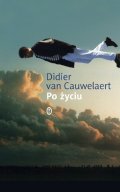 Książka Karpowicza jest niestety nierówna, męczą pseudobiblijne wstawki i dygresje, choć nie można jej zarzucić braku trafnych spostrzeżeń o znanej nam z życia Polsce. Za to van Cauwelaert pisze bez zarzutu, a jego obserwacja świata jest ironiczna i uniwersalna. Jeśli chcecie zająć się trupami, to bardziej polecam "Po życiu", bo "Cud" nieco rozczarowuje.
Audio clip: Adobe Flash Player (version 9 or above) is required to play this audio clip. Download the latest version here. You also need to have JavaScript enabled in your browser.
Kliknij tutaj, aby zapisać na dysku odcinek "Glosy – podkastu o nowych książkach" o książkach z trupami.
Ignacy Karpowicz, "Cud", Czarne, Wołowiec 2007.
Didier van Cauwelaert, "Po życiu", Wydawnictwo Literackie, Kraków 2007.
Jest 1 komentarz Luty 14th, 2007