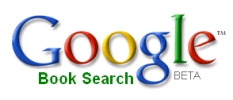 Google Books w wersji beta działa od kilku miesięcy. Postanowiłem sprawdzić, na ile pomocne jest to narzędzie dla polskiego użytkownika. Niestety, Google Books na razie rozczarowuje.
Za to zagraniczne wydawnictwa naukowe już liczą zyski z pójścia na współpracę z Google. Oxford University Press czy Springer nieoficjalnie przyznają, że ich dochody ze sprzedaży książek w internecie zwiększyły się o kilkanaście procent właśnie dzięki Google Books.
Jakie funkcje daje Google Books wydawcom, a jakie czytelnikom? Posłuchajcie sami. W tym odcinku rozmawiam z Rolandem Lange, zajmującym się w centrali Google wdrażaniem projektu Google Books.
Audio clip: Adobe Flash Player (version 9 or above) is required to play this audio clip. Download the latest version here. You also need to have JavaScript enabled in your browser.
Kliknij tutaj, aby zapisać na dysku trzynasty epizod "Glosy – podkastu o nowych książkach".
Skomentuj Październik 23rd, 2006